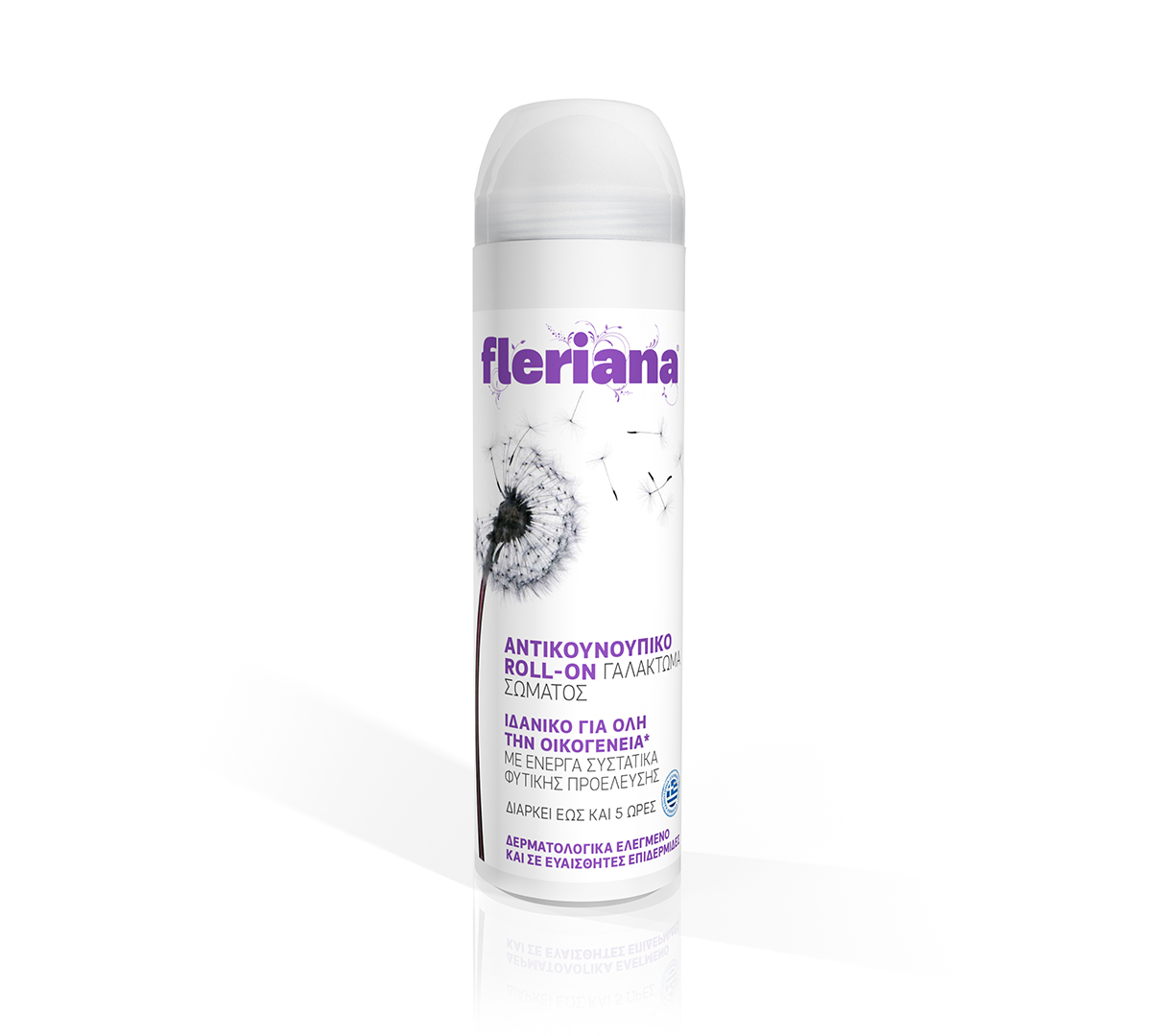 Mosquito Repellent Body Lotion Roll on (100mL)
Mosquito repellent body roll on lotion with active ingredients of plant origin. Dermatologically tested also on sensitive skin. Lasts up to 5 hours.
€ 8.90
Apply the lotion evenly on the skin over the exposed skin areas that you want to protect from mosquitoes. Suitable for children over the age of 2. Only adults should apply the repellent to children. Causes serious eye irritation.
Active Ingredients of Plant Origin!
The main active ingredient (p-menthane-3,8-diol / PMD) from Eucalyptus oils constitute an extremely effective insect repellent. Fleriana body insect repellents, since they use very high purity PMD as an active ingredient, provide extremely high levels of protection.
Biocidal product. Authorised by the Ministry of Rural Development and Food, Authorisation no.: ΤΠ19-0031. Use biocides safely. Always read the label and product information before use.

We recommend you the products below as well: